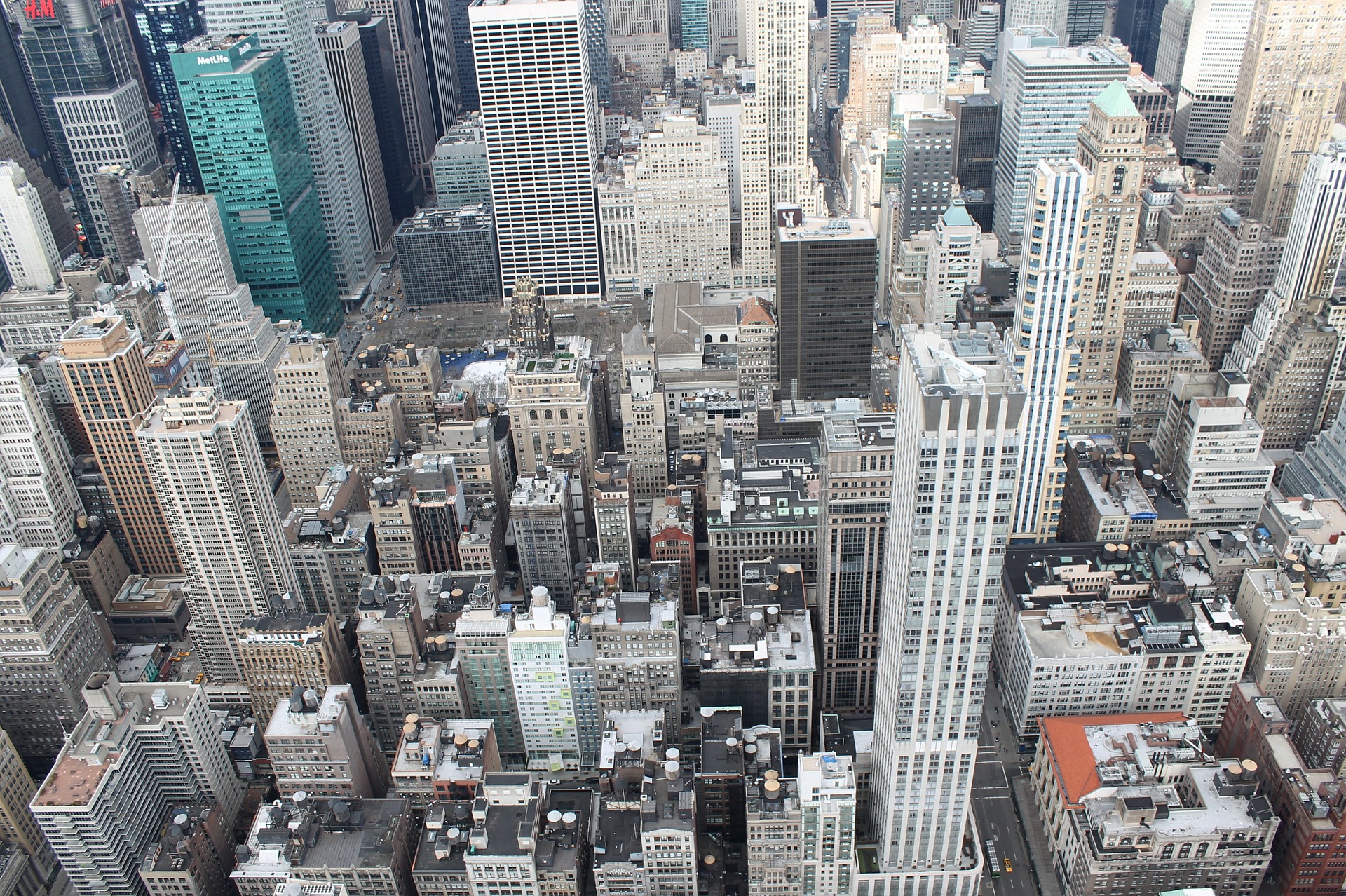 Hell's Kitchen is an area of New York City that's bounded by 34th Street to the south, the Hudson River to the west, 59th Street to the north, and 8th Avenue to the east, and is one of Manhattan's coolest neighborhoods. While there are many tales as to how the district got its name, Hell's Kitchen is rooted in a gritty past that once housed gangsters, gangs, a working class of Irishmen. Since the area is now thriving with a up-and-coming real estate, fantastic food, and trendy shops, if you're considering moving to this West Side Manhattan neighborhood, here are a few reason's why it's a great place to call home. If you have room in your budget after the expensive NYC moving prices, these are the things you'll want to check out in the neighborhood.
1. Famous Restaurants
Hell's Kitchen is famously known for Restaurant Row, which is a string of international restaurants that are located on 46th Street between 8th and 9th Avenues. Here, you'll find classic American dishes with a twist, such as The Five Napkin Burger and NYC's local favorite, The Shake Shack. For those who are craving German food, you can visit Hallo Berlin at 626 10th Avenue for authentic sausage, sauerkraut, and beer menus. There are also a number of bakeries that serve up delicious French pastries, cupcakes, and pies. With other ethnic venues that include Thai, Chinese, Indian, and Ethiopian meals, there's something for everyone in Hell's Kitchen. Additionally, you won't want to miss out on the great happy hour specials in Hell's Kitchen.
2. Easy Access
This district is a stone's throw away from the West Side Highway, which provides easy road access to both the Bronx and upstate New York. And if you're looking to play tourist for the day, a short cab ride can take you to many popular sites, such as the Empire State Building, Times Square, the Columbus Circle Shops, Bryant Park, and Central Park. The Port Authority Bus Terminal also shuttles to every city in New Jersey, as well as to all over the United States and Canada. And in nearby Penn Station, you can find the Long Island Railroad and Amtrak along with the major subway lines of NYC.
3. Local Color
Hell's Kitchen has a certain "Je ne sais quoi" that creates a hip yet inviting vibe for locals. Every ethnicity has managed to find a home in this neighborhood and now includes newcomers from Europe, Africa, Asia and Latin America. This eclectic mix of people has influenced the art, style of dress, and overall atmosphere of the area and has created an inspiring environment that draws residents in.
4. Broadway Plays
In the earlier years of Hell's Kitchen's existence, many actors flocked to the area in search of inexpensive housing. When the district was gentrified in the 1990's, its housing was updated, and new luxury buildings began to dot the main avenues. And in addition to major Broadway plays that can be seen in the neighborhood, Hell's Kitchen is also home to several off-Broadway theaters that boast high-level performances at reasonable prices.
5. Fun Entertainment
From Madison Square Garden's major sporting events to Chelsea Pier's indoor fitness, basketball, and ice skating arenas, this neighborhood has plenty of fun entertainment options. You'll find several free activities and live performances at the Hudson River Park and great bargains on furniture, retro fashion, and collectibles at the open air Flea Market located at West 39th Street and 9th Avenue. And with so many things to see and do within the Hell's Kitchen are, it's the perfect place to live in NYC.