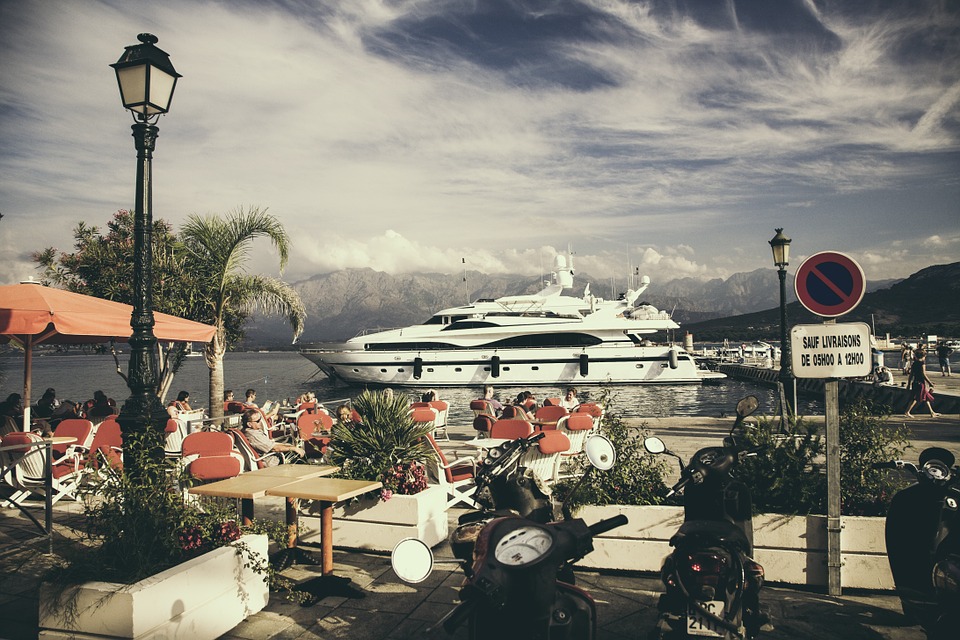 If you've recently moved to NYC, you'll soon discover that Hell's Kitchen is a cultural hotspot on the West Side of Manhattan in New York City. It's famously known for its wide variety of ethnic restaurants and is often referred to as "Restaurant Row." With so many highly-praised venues to choose from, it can be hard to choose where to eat. Most of these bars and kitchens offer weekly specials, so here's our list of the best happy hours you'll find in the delicious Hell's Kitchen district.
Reunion
Reunion is a beach-inspired bar with a funky atmosphere that features rotating happy hour specials throughout of the week. Monday, Thursday, and Friday happy hours are from 5:30pm-8pm (and all day on Sunday) that feature $4 beers, $3 Acid Drop shots, $6 house cocktails, and $5 sliders/Dodo Dogs. Other specials include $3 Taco Tuesdays, Hawaiian Hump Day on Wednesdays from 5:30-8pm, and Hot Wing Madness on Saturdays from 5:30pm-10pm.
BarBacon
If you're a bacon addict, then this bacon-themed gastropub is the place for you! BarBacon caters to every type of bacon connoisseur and serves a variety of appetizers, entrees, and cocktails that feature artisanal bacon of different flavors. Happy hour specials on drinks run Monday-Fridays from 3pm-6pm and feature $5 glasses of tasty sangria. And with a laid-back atmosphere with savory bacon dishes, BarBacon is the perfect place to relax after a long day at the office.
Ardesia
Ardesia is a top-notch wine bar that attracts NYC residents from all different boroughs. And with a wide selection of fine wine, cheese, and charcuterie plates that are perfect for sharing, it's a great place to unwind after a particularly stressful week. Happy hour specials here run Monday-Fridays from 4pm-7pm with $2 off of wines and draft beers.
The Pony Bar
For those of you craving craft brews and local beer, stop by the popular Pony Bar in Hell's Kitchen. You won't find any cans or bottles here, and instead, will be handed an extensive list of refreshing beers on tap. Their happy hour is taken very seriously (and literally!) and is served on weeknights from 4:20-5:20pm with $2 off all beers.
Casa Agave
This Mexican cantina is known by both locals and tourists alike for its authentic Mexican cuisine, fresh margaritas, and friendly, welcoming atmosphere. Casa Agave's happy hour is offered until 8 pm on weeknights and includes $4 beers and $5 margaritas, sangria, and wine, which pairs perfectly with the many tasty appetizers that the restaurant features.
Bourbon Street Bar & Grill
Bourbon Street is a large pub that makes you feel as though you just stepped out of the French Quarter. It boasts fantastic happy hour specials almost all week long, and you'll find great prices on Monday-Fridays from 11am-7pm and Sunday-Wednesdays from 11:45pm-4am with $4 PBR, $5 Bud Light draft, $6 Stella draft, and $7 glasses of Pinot Noir, Pinot Grigio, and Chardonnay. Along with delicious New Orleans cuisine, these early and late-night happy hour specials make Bourbon Street a hot-spot for all night events.
Therapy NYC
Therapy NYC is a stylish and flamboyant nightclub in the heart of Hell's Kitchen where guests can sip on craft cocktails and dance to exciting live DJs. Weekday happy hours run daily from 5pm-9pm and feature 2-for-1 well drinks, beer, and other specialty cocktails. And with delicious appetizers and fun shows, Therapy is a popular spot for a wild night out with friends.